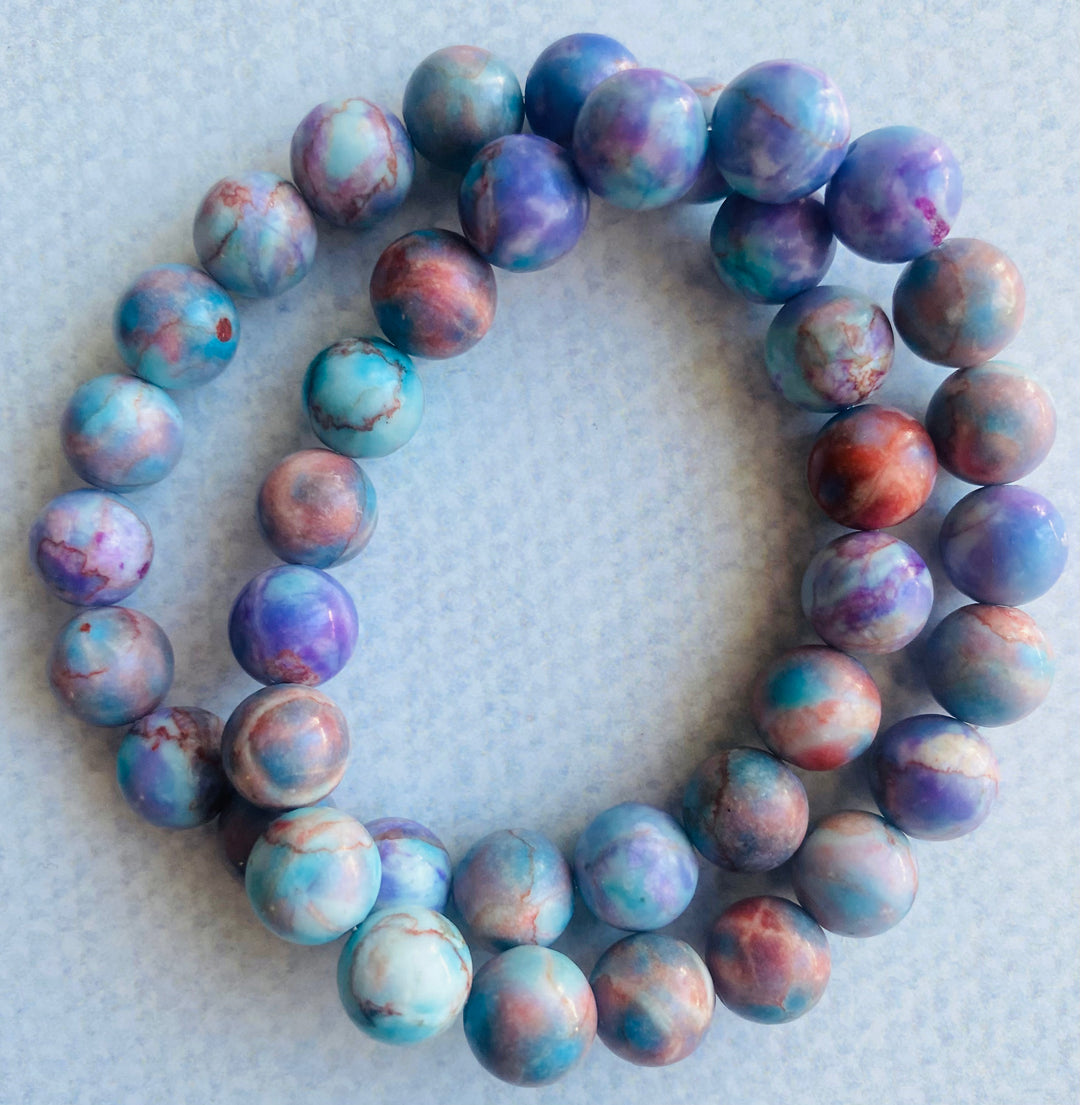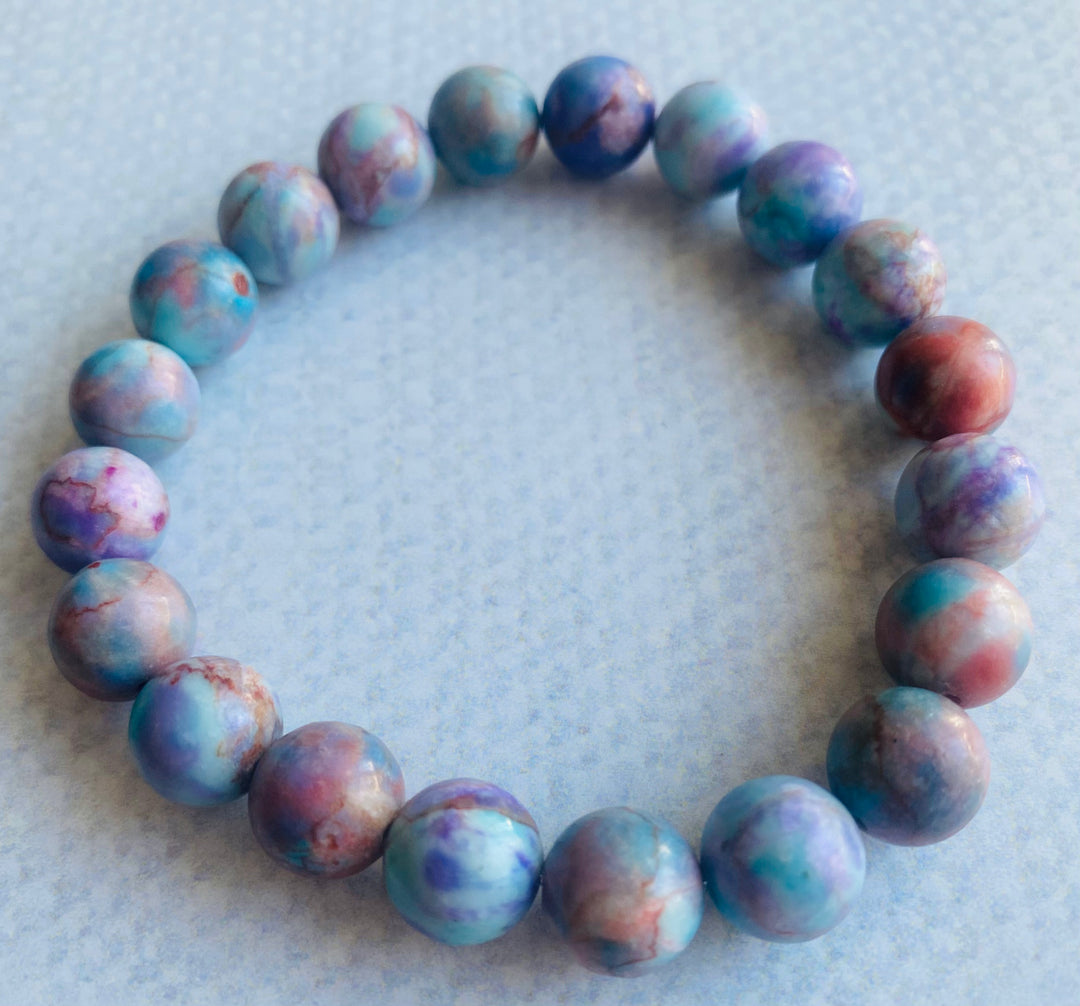 Purple Jasper
---
Low stock - 2 items left

Inventory on the way
Each Purple Jasper bead boasts a unique pattern, showcasing the intricate natural formations that make purple jasper so captivating. From swirls of lavender to delicate streaks of purple, these beads are a testament to the wonders of the earth.
Purple jasper is a magnificent crystal known for its various benefits. This stunning stone is associated with spiritual growth, wisdom, and protection. It is believed to stimulate the third eye chakra, enhancing intuition and psychic abilities. Purple jasper is also known to promote a sense of calmness and relaxation, making it an excellent choice for those seeking stress relief and emotional balance. This crystal is thought to provide grounding energy, helping individuals maintain a strong connection to the Earth and find stability in their lives. Purple jasper is also believed to have healing properties, supporting the immune system and promoting overall well-being. It is said to encourage self-reflection, introspection, and self-awareness, allowing individuals to delve into their inner thoughts and gain a deeper understanding of themselves. Additionally, purple jasper is associated with protection, shielding individuals from negative energies and promoting a sense of safety and security. Overall, purple jasper is treasured for its ability to enhance spiritual growth, provide emotional balance, offer protection, and promote overall well-being.

The elastic band ensures a comfortable fit for all wrist sizes, making it a versatile accessory that can be worn on any occasion. Whether you're dressing up for a special event or adding a touch of elegance to your everyday style, this purple jasper bracelet is the perfect choice.

Allow the enchanting beauty of purple jasper to inspire you and make a statement wherever you go. Embrace the serenity and grace it offers, and let this bracelet become a symbol of your inner strength and timeless style.
We ship orders within 24-48 business hours, however, it may take longer depending on volume or if you've placed a custom order. We do not offer expedited shipping at this time. A tracking number will be sent to you via email.
LoveWaisted is not responsible for any stolen or lost packages once your order has been shipped. Customers must provide correct information prior to shipment. Customers are responsible for packages upon delivery. Once your package is accepted by USPS, LoveWaisted is no longer responsible for the package. All sales are final. 
We only ship Monday-Friday, excluding holidays. Any orders received after 5:00 pm EST will not start processing until the next business day.
Bracelets are sold individually unless it's a stack. 7.5" fits most wrist comfortably. Please measure your wrist before ordering.  Please be aware that due to the unique and handmade nature of each product, colors, shapes, and bead sizes may vary slightly from the photos and descriptions.